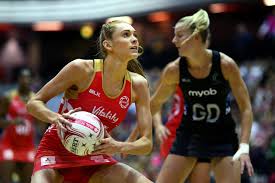 The health benefits are much discussed, but have you ever considered that Tai Chi & Qi Gong can have benefits for sport? Whether you are an elite athlete, an amateur sports enthusiast or simply a regular runner, Tai Chi & Qi Gong (including meditation) are great ways to complement your training regime and improve your performance.
If you are serious about your sport, it's likely you have heard of cross training. In essence this is about complementing your usual training schedule with a different kind of exercise. But this does not have to be high intensity. Tai chi and Qi Gong are great low impact ways to cross train. They help bring greater balance into both body and mind, and can help in a number of ways.
The Harvard Medical School guide to Tai Chi includes a whole Chapter on the ways that Tai Chi benefits Sport. Below are just 5 of the ways it can help.
What can regular Tai Ch & Qi Gong practise do?
One Tennis playing Tai Chi practitioner summed her experiences up in the Harvard Medical School Guide to Tai Chi:
"Being in the present instead of over thinking is most helpful. Now I await a serve without anticipation, balanced on my feet and confident that when the moment comes I will organise a coherent response that's suited to the moment – a plan but not a plan. And when I can do that, both my opponent and I are often surprised by what happens next, as I react more effectively than either of us thought possible".