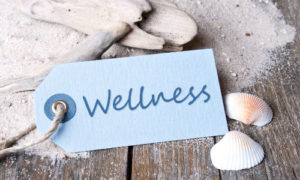 When we are under a lot of stress and pressure, the first thing that tends to get squeezed out, is the very thing which makes us feel good. Yet this is the very time when we need to do something to ease the stress and tension in our lives, and rejuvenate ourselves. Tai chi, Qi Gong and Meditation are increasingly recognised for their Wellness benefits. You only need to take an hour or two out of your schedule each week to practise and nurture yourself.
When I worked full time in a professional office environment, my weekly Tai chi class was often the thing that calmed me down and kept me grounded. When I missed it, I really noticed the difference. I'm not the only one. Below are just a few quotes from people who have attended my classes. They show what a difference Tai Chi, Qi Gong and Meditation can make to how you feel.
What People Said
It's harder work than I thought it would be, but afterwards I feel much better and I have more energy – Maddie W
These Tai Chi classes have become an indispensable part of my week. An hour of invaluable calm amidst the usual hectic schedule! – Jane C.
Before I came to Claire's classes I had to think twice about bending down to pick something up off the floor. Now I do it without thinking. Lisa E
Before I came to Claire's classes I could not lift my arms above my shoulder height. Now I can stretch right up and reach for the sky! Tat M
I feel fresh, invigorated and clear, with much less muscle tension after each class. Sam L
I always come away feeling positive and calm, rebalanced and aligned – physically and emotionally. Lucy B
I find it great for helping managing the stresses and worries of life. I would really recommend these classes for all ages. Lucy W.
Beginners are always welcome. There are several online classes running per week, and a new Tai Chi in the Park Class is just starting – Make time for Wellness and try Tai chi, Qi Gong and Meditation.